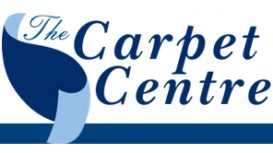 The Carpet Centre has been established specialists of flooring in Tonbridge since 1983 and still trades from the same, albeit, extended premises at Quarry Hill Road and remains a fully independent family run business. Specialists in all forms of textile floor coverings for both home and commercial situations, the company offers the best branded products from quality manufacturers in the UK and from abroad. Proprietor Mervin Parsons has spent 32 years working in the flooring industry at manufacturer, wholesale distribution and retail/contract environments and carries out most measuring, estimating and quantifying personally, ensuring a continuity of contact that allows client needs to be met in full.
Carpeting, vinyl floorings, carpet tiles, laminate floors, wood floors solid and engineered board, as well as several exclusive products such as 'Caralium' stone resin tiles and 'Senso' design vinyl are offered at keen prices and with expert fitting supplied.
---
Reviews and Ratings
We do not have any reviews about The Carpet Centre available right now.