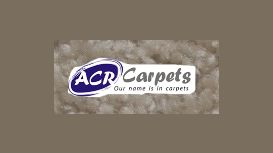 ACR can rip up and dispose of your existing flooring and also move furniture where required. The majority of our business comes from recommendations from previous clients who have been very satisfied with our service and the work carried out, we firmly believe that once you have contacted us you will never have to contact another business as our service and customer care is 2nd to none. ACR deal with carpets, vinyl flooring and laminate, if you can not find what you are looking for on our website please feel free to contact us.
ACR insists on bringing you samples because from our experience sometimes people who choose carpets in artificial conditions have said the carpet looks totally different when it is fitted and are often left disappointed. At ACR we believe the customer has this right to choose the correct flooring, within their budget and from the comfort of their own home without a salesman pushing them towards the most expensive products.
---
Reviews and Ratings
We do not have any reviews about ACR Carpets available right now.